posted on 12 Nov 2010 23:20 by garudablade
I am the core of my Nendo.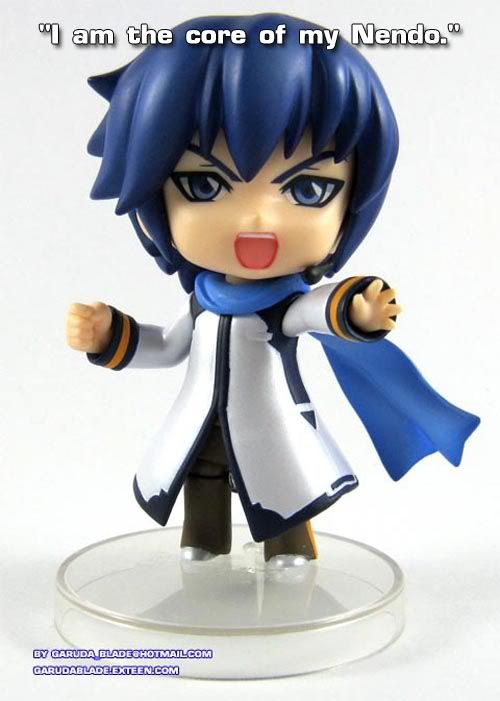 Moe is my heart, and SD is my blood.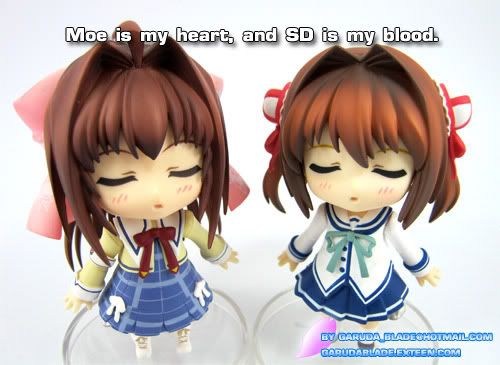 I have collected over a hundred of Nendo."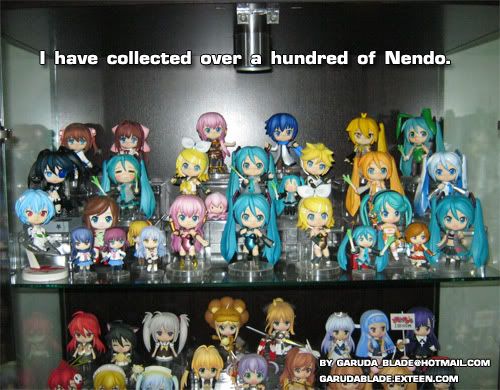 Unaware of bills.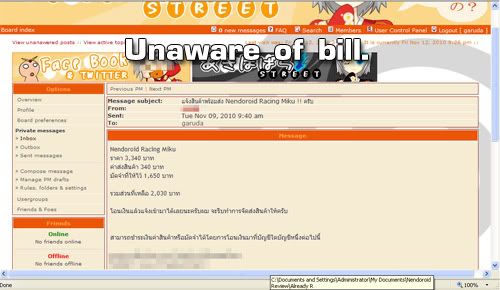 Nor aware of price.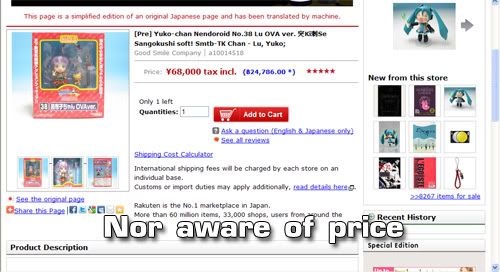 Withstood poverty to create the Nendo realm.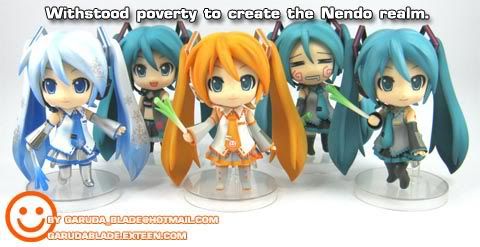 Waiting for new one's arrival.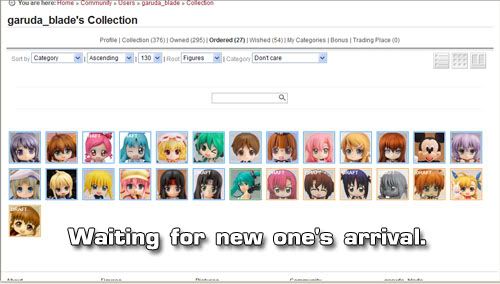 I have no regrets, this is the only way.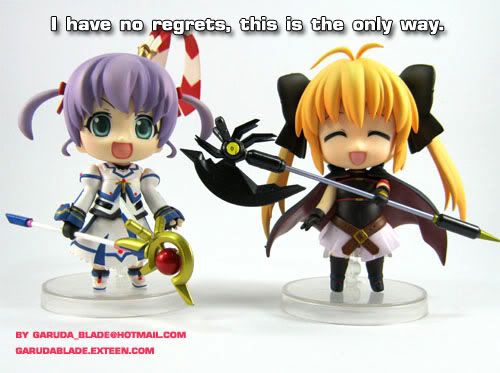 My whole life was "Unlimited Nendo Works."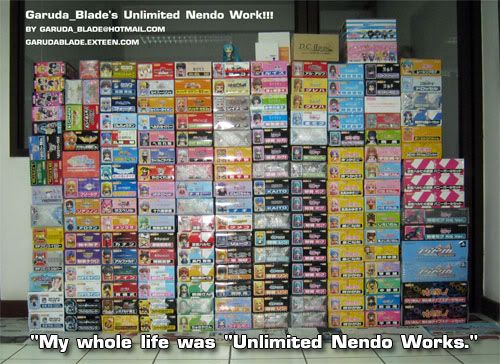 พอดีเพื่อนส่ง Ulimited Saber Work มาให้ดู เราก็เอาไปส่งต่อ ท่าน Neozkaho เลยแต่ง chant บทนี้แซว ซึ่งอ่านแล้วฮาดี อีกทั้งเห็นมีหลายคนถามอยู่บ่อย ๆ ว่า จขบ มีด๋อยอยู่แค่ไหนกัน เลยถือโอกาสเอากล่องด๋อยที่ตัวเองมีมาถ่ายสักหน่อย เหอ ๆ (ถ่ายเสร็จก็ต้องขนเข้าที่อีก - -+)
นี่ก็ผ่านมา 11 เดือนแล้วหลังจากซื้อด๋อยตัวแรก มีทั้งเรื่องสุข และทุกข์กับการสะสมด๋อย เจอเพื่อน มีเพื่อน เสียเพื่อน ก่อดราม่า ฯลฯ ยังไงก็ขอบคุณทุกคนที่ยังเห็นผมเป็นเพื่อนด้วยที่ทำให้ผมมีวันนี้ อิ ๆ
ปล. ส่วนตู้ยังไม่ได้ซื้อใบใหม่เลยของเก่าเรียงเละเทะจนไม่กล้าเอามาอวด เหอ ๆ ไว้ได้ตู้มาเพิ่มแล้วจัดทุกอย่างลงตัวจะเอาให้ชมกันอีกทีจ้า วันนี้ไปและ บุย ๆ
รูปแบบโต ๆ อิ ๆ เผื่อคนอยากส่อง
http://myfigurecollection.net/image/garuda...1289571212.jpeg